Tuesday, 9-21
After the safari in Kruger National Park, we got on our bus and headed towards Swaziland, an indepent country where we spent the night at the Lugogo Sun Hotel in Ezulwini. Before reaching Swaziland, we stopped at a bridge where Alenby promised we would see crocodiles. And we did.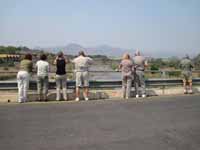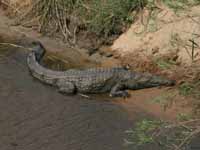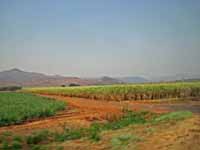 We entered into Swaziland and enjoyed the scenery.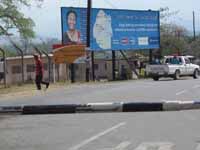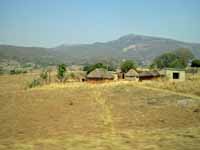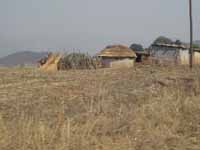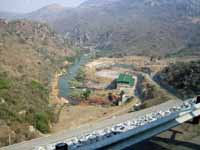 We stopped at the Ngwena Glassworks. The complex had many stores plus a glass blowing facilty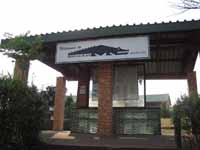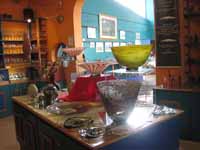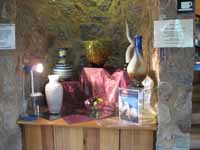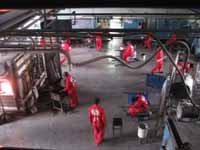 We stayed at the Lugogo Sun Hotel in Ezulwini, Swaziland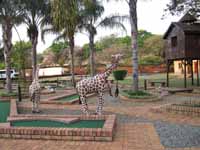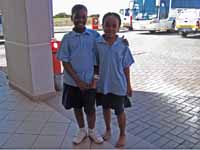 Wedneday, 9-22,

We crossed back into South Afica. Our main destination for the day was Hluhluwe-Umfolozi Game Reserve.
The animal photos from that safari can be found under the Safaris menu tab.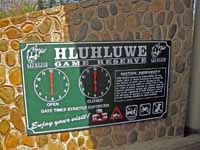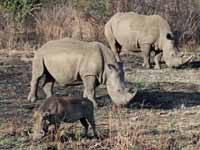 We spent the night in St. Lucia, South Africa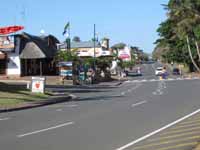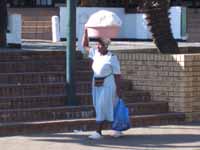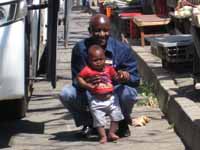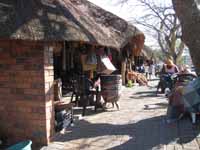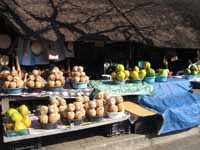 Our hotel had a"beware of the animals sign. We did see some around the hotel: mongoose and vervet monkeys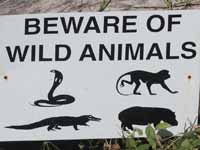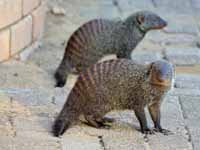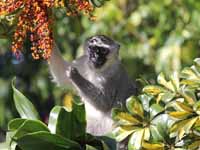 Thursday 9-23
What makes St. Lucia special is its estuary. We went on a 2 hour cruise and saw lots of hippos, crocodiles, and birds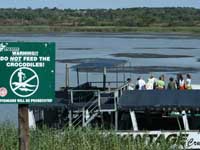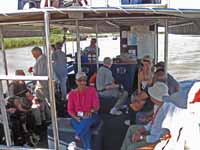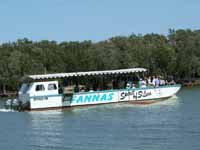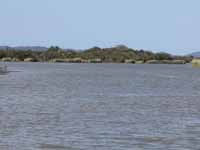 Hippos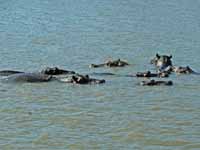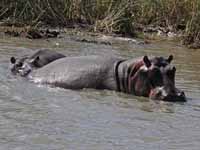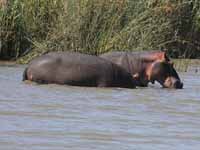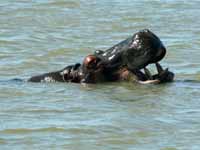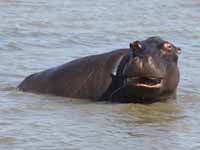 Crocodiles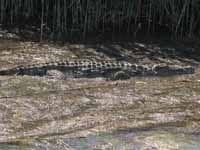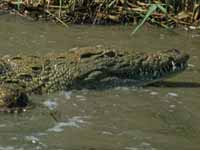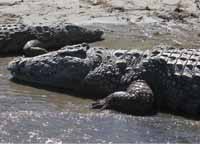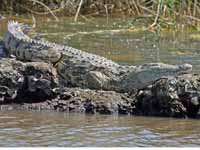 Birds: Goliath Heron, Purple Heron, Giant Kingfisher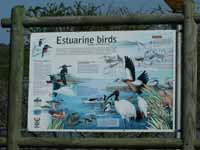 Later in the day we made a brief stops for scenery and at the Indian Ocean, and then it was off to the airport for a flight to Cape Town