We arrived in South Africa on Friday morning September 17, 2010.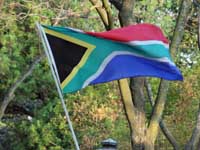 We were met at the Johannesburg airport by our Gate1 tour guide Allenby. We joined the tour members who were also on our South African Airline fiight and were shuttled to our hotel. Other tour members were arriving later that night. The rest of the day was free time for us to explore around our hotel or to just collapse from jet leg.

We stayed at the Protea Hotel Wanderers on the outskirts of Hohannesburg.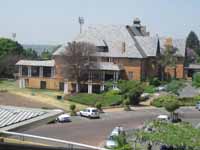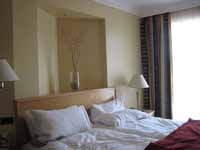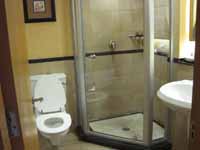 As in much of South Africa, it was safe to walk about in the daytime, but it could be problematic at night.
1, 2) Razor wire and armed response security was common place
3 - 7) A half mile from our hotel there was a park which provided a view of the city and lots of birds for Dick to photograph.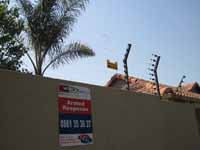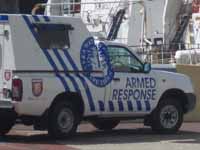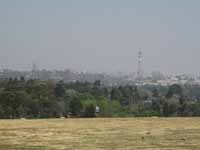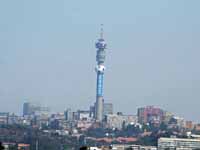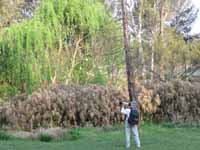 Saturday (9/18) we boarded our bus and went to Soweto for a tour.
2) We met a local tour guide at the entrance. 3) Children playing in parking lot at the entrance
6) Day care 7) Doing the laudry 8) There were many small gardens
9, 10) Our local guide took us into one of the better houses / shacks
12, 13) Many of the small children were uninhibited and happy to see us
15) Body posture of these children indicates that a few kids were reserved, but did not object to being photographed 16) Good by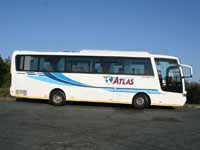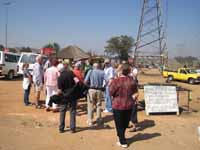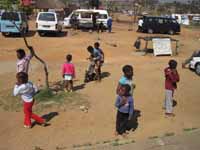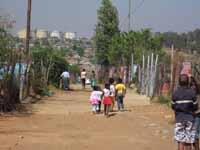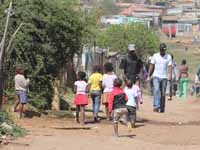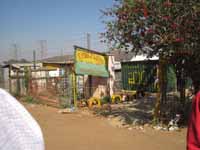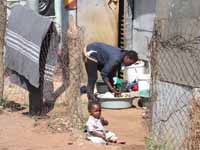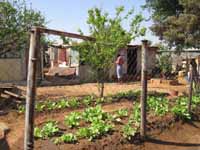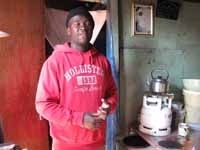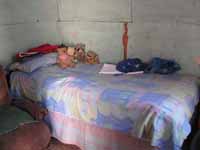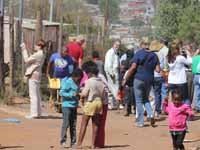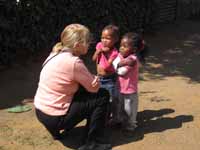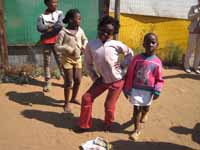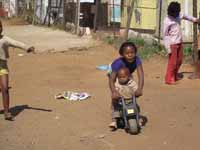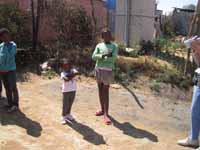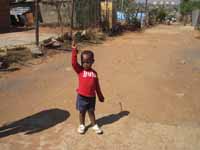 Next stop was at the Hector Pieterson Museum, dedicated to the schoolchildren who lost their lives when the police fired on them during a
demonstration on June 16, 1976
4) View looking back towars Soweto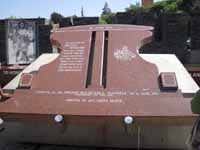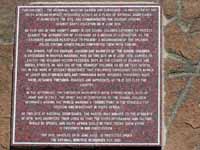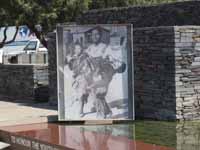 People who were in the area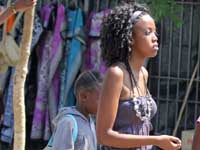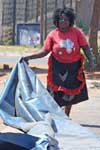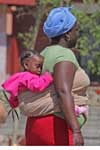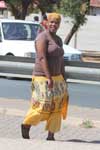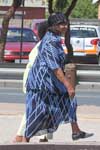 Close by was the Mandela Famiy restaurant and Nelson Mandela's home where he raised his family.
2) Contortionist near the Mandela home.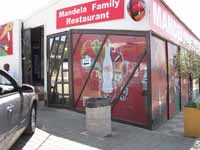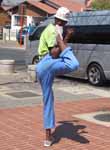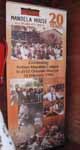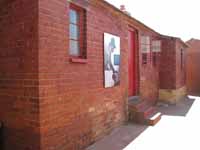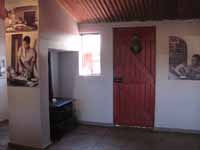 On our way back to the Protea Hotel Wanders we passed some of Johannesburg sites including the (2) soccer stadium
6) our guide Allenby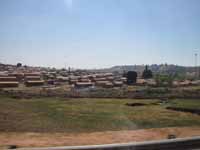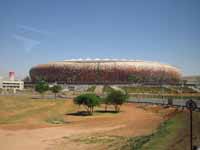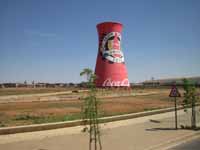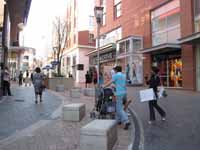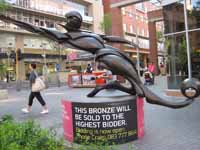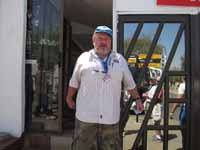 1) View on way to the town of Pilgrim's Pride. 2, 3, 4) Pilgrim's pride where we stopped for an extended lunch.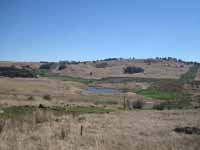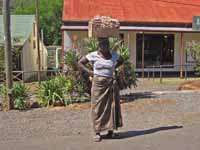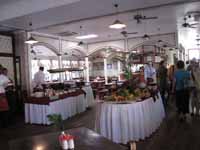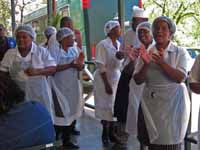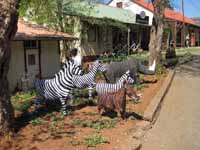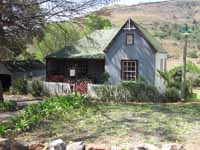 1) Slag heap created from gold mining. Because of better techniques these are now reprocessed
2) Africa has no native pines. These planted invasive species are not frequented by birds or wildlife
3, 4,5 More senes on the way to Kolgate Potholes 6) Dancers at the Potholes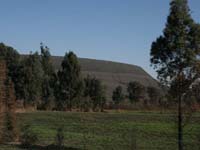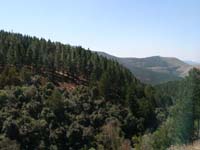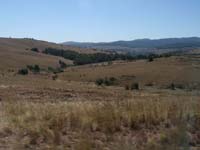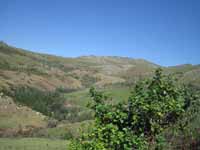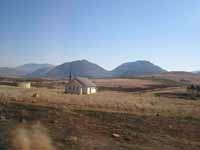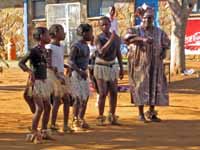 Kolgate Potholes
6) African Pentecostal people were there for a baptism in the waters of the river
7) Termite mound 8) There were lots of monkeys in the area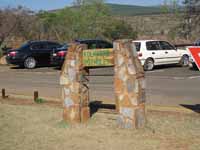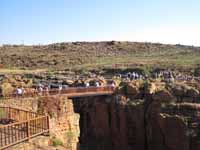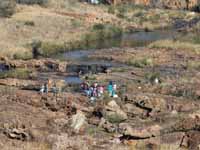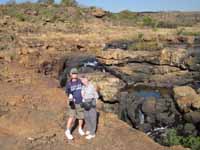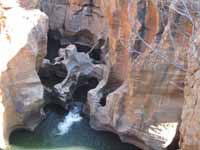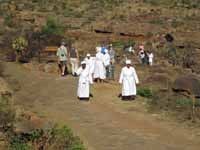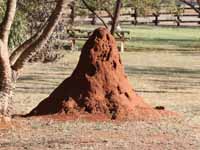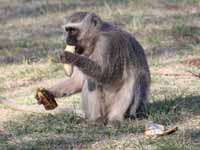 Views near and at the Protea Hazyview Hotel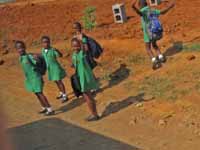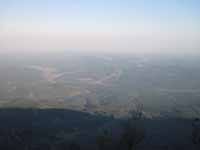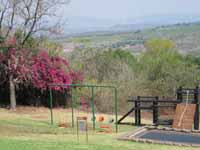 The hotel had nice grounds where Dick spent an afternoon photographing birds. Local dancers provide entertainment one evening