We went on three safaries: Monday (9/20) morning and Tuesday (9/21) morning in Kruger National Park. After the second game drive we drove into Swaziland. After a few hours drive, we stopped at a glass-blowing / retail outlet, traveled a little more, and spent the night at a hotel in Swaziland. Wednesday morning (9/22) we reenterd South Africa and that afternoon we went on another safari in Hluhluwe-Umfolozi Game Reserve. This web page contains photos from all three safaries. Photos from Swaziland are located on the Swaziland web page.

The following set of photos show the entrance to Kruger National Park, the type vehicles we used, our driver for 2 the Kruger safaries, Frances and Michael, and some scenery in Kruger.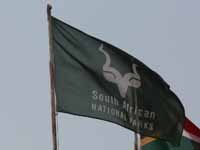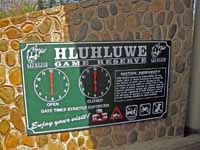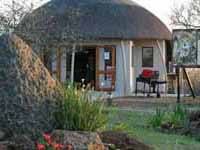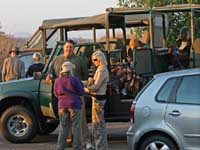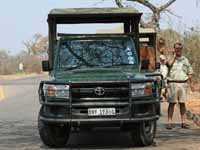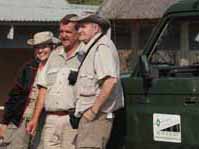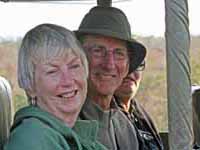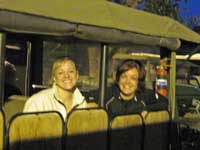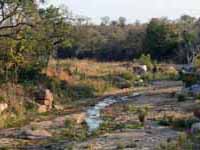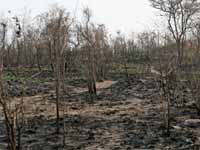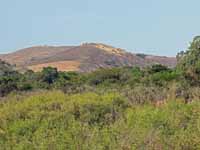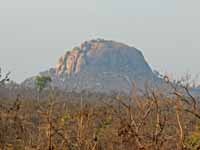 This colage shows us and how close we were able to get to the wildlife.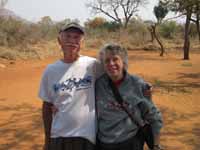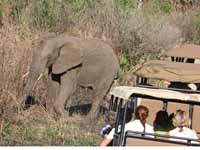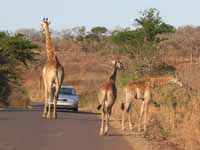 We did see lots and lots of wildlife

1) Baboon 2, 3) Cape Buffalo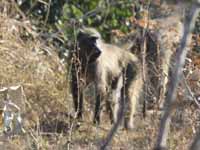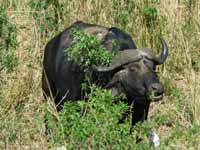 Elephant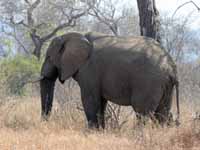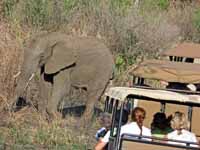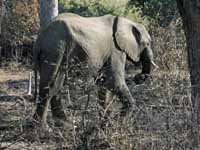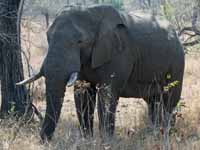 Giraffe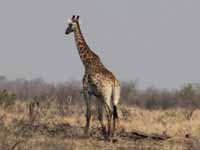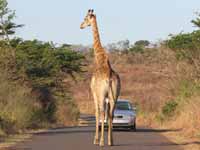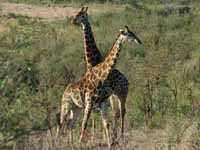 Zebra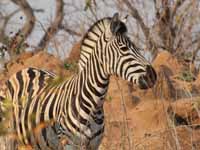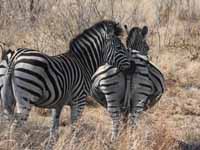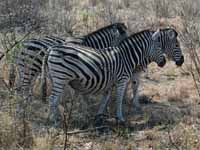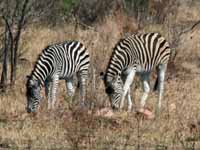 Hyene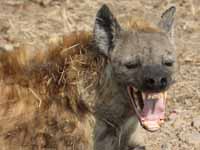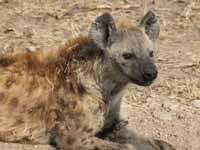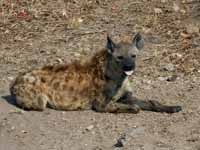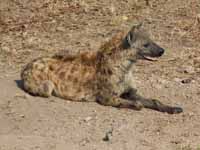 Impala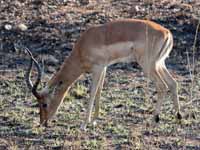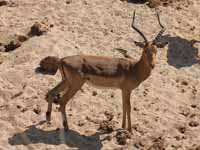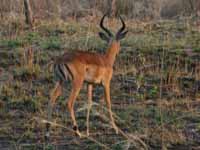 Kudu 1) Male 2, 3, 4) Female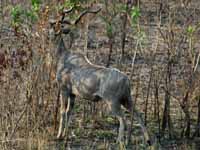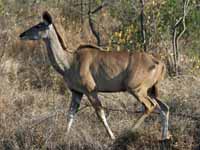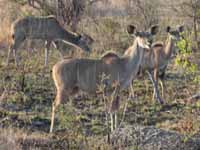 1, 2) Steenbok 3, 4) Nyala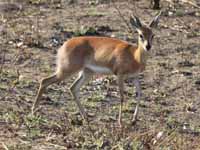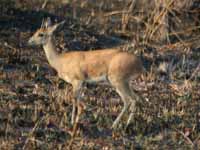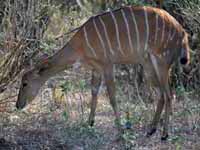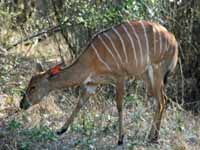 1,2) Wildebeest 3, 4) Leopard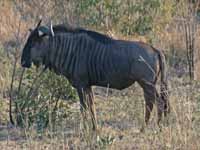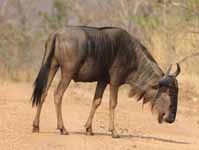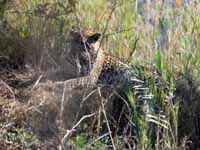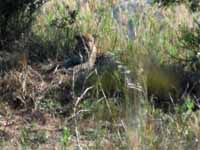 Lions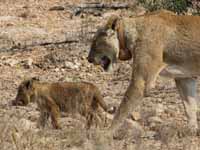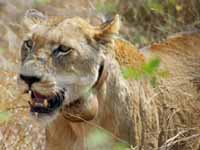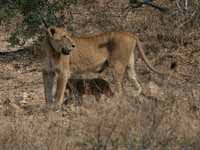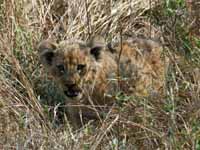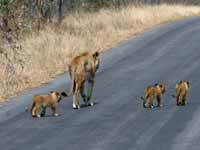 Rhinos
2, 3) Oxpeckers are on the back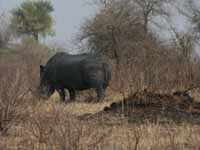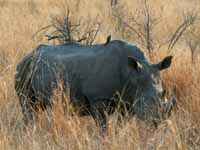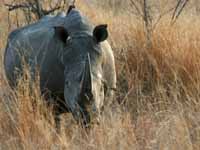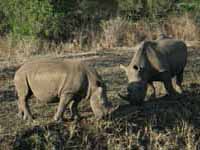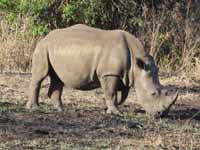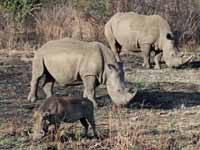 Wart Hog