This trip to Scotland was from May 23 to June 10, 2008.

Sandy's parents, Robert Thomson and Marion Thomson Millar, were born in Scotland. One purpose of this trip was to renew ties to Sandy's roots. Another purpose was to share the beauty of Scotland with Dick and to introduce him to relatives and friends. During this vacation we visited three of Sandy's first cousins: Brian, Alan, and Tezma. Plus we also visited Karen, a friend from Sandy's childhood in Michigan who has lived for decades in England.

This page contains pictures of the relatives and friends. The other menu items provide access to the trip in a chronological order.
1) Brian and Elaine with Sandy 2) Their house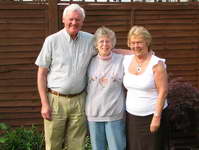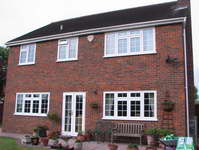 1) Alan and Baraba with Sandy 2, 3) Their house and back yard. 4) Barbara's Wedgewood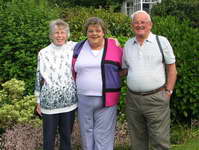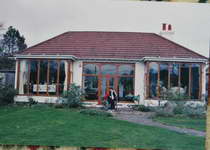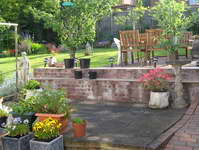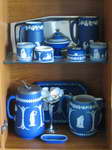 1) Thelma and Safdar's house 2) Barbara Thelma Charlotte Julia Alex
3) James Alex Thelma Charlotte Safdar 4) James Alex Thelma Charlotte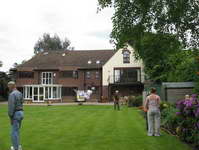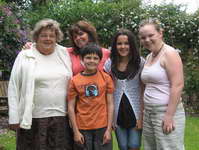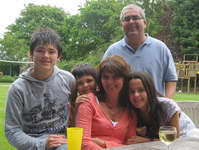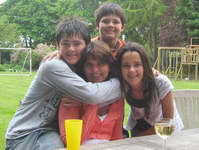 1) Sandy John and Tezma 2) Gillian John Jennifer Carolyn Allison
3) Carolyn Gillian Allison Stuart and Jenifer Harvey 4) Nicole and Aileen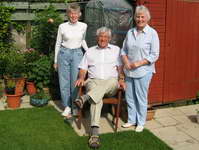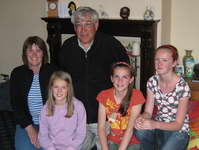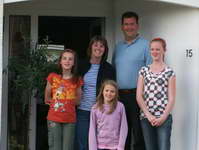 1) Adam Emil Karen Celina Chuck Triplets Joe 2, 3, 4) Their House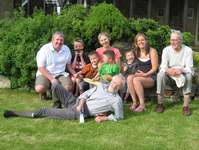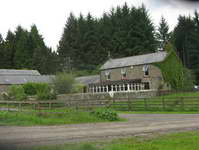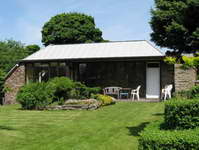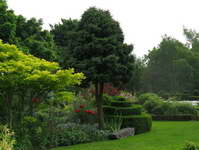 1) Emil 2) Karen 3) Joe 4) Isaac, Theo, and Oscar