SAVANNAH Georgia
March 5 - 7, 2009
To celebrate Sandy's birthday, we waited for perfect weather and then headed to Savannah, Georgia. Our first night, we stayed at Beaufort, SC. After leaving our suitcases in a motel, we took a drive to some bridge-connect islands that are close by. This is Hunting Island. It had a very beautiful beach, but wave damage is destroying some houses.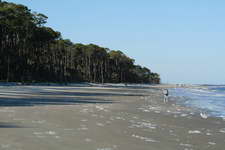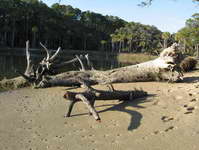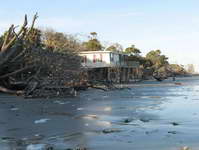 Beaufort, SC has a nice waterfront, with lots and lots of inviting swings. Beaufort has beautiful old houses and moss covered trees.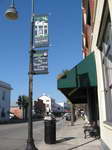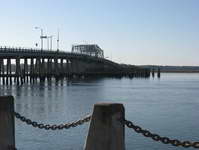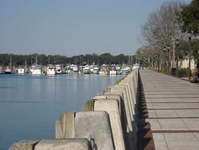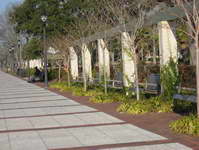 Next we stopped at Hilton Head Island, SC. We did this with trepidation because we feared its fame and developments would have spoiled the island. It certainly was much more crowded than our tastes can accept, but the beach was a winner.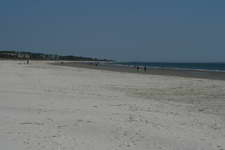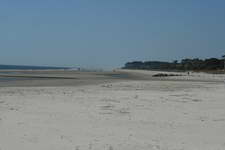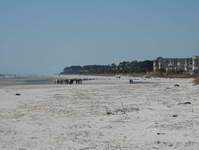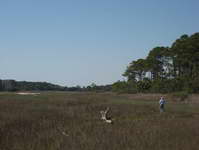 Savannah, Georgia lived up to our expectations. It has a great waterfront that is reached via steep cobbled streets.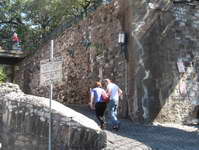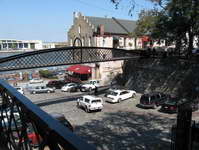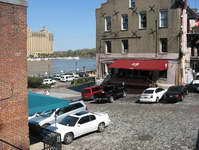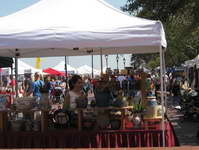 Tug boats, containerized cargo, and a faux paddlewheel tour boat. Photo 4 shows the convention center on the opposite side of the Savannah River.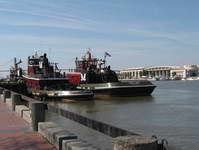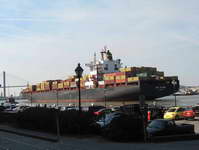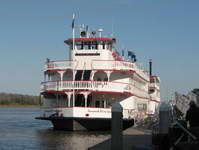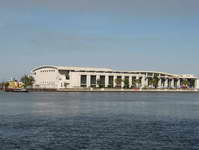 These buildings face the river. They are tourist oriented with lots of places to eat and trinkets to buy. There is a free trolley that Mr. Rogers would be pround of.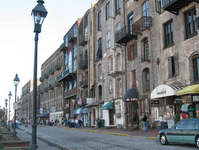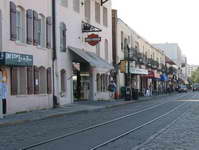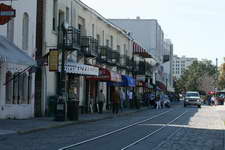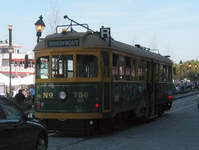 The candy factory was so inviting that Dick had his first white chocolate in three decades.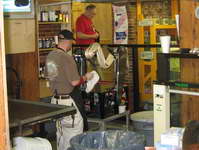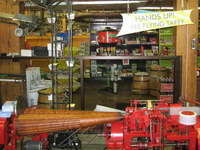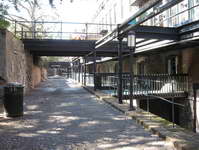 A few streets back from the river walk there is a market place that again caters to tourists.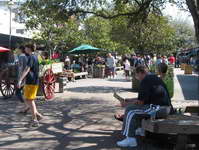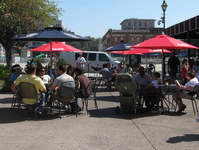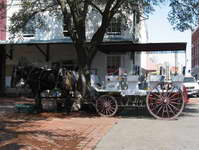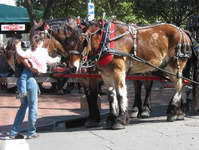 1, 2 Nice old buildings. 3, 4) Savannah has many many town squares that add to its charm.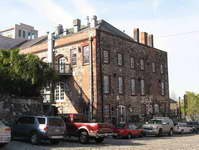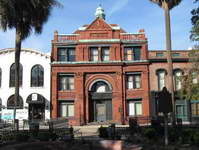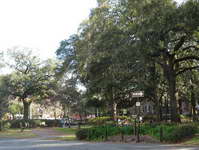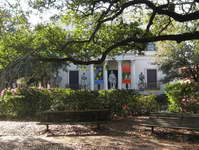 1) John Wesley, the found of Methodism, spent time in Savannah.
2 - 4) Juliette Low founded the Girl Scouts.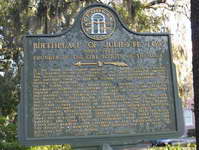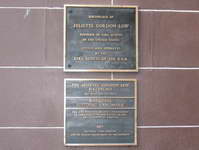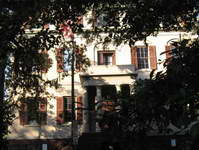 An interesting cemetary that has lots of founding fathers from the 1700's.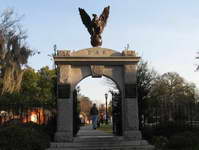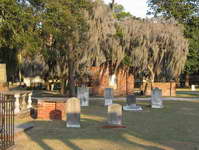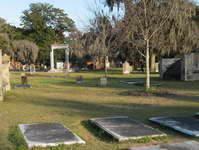 Close to Savannah is Tybee Island. It is well-known for its lighthouse, beach, and the birds that visit there.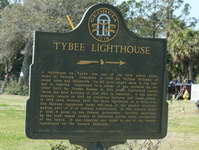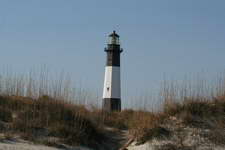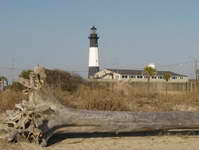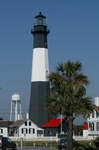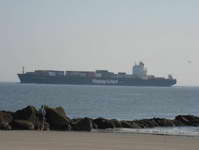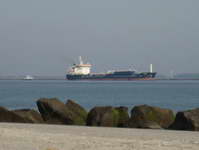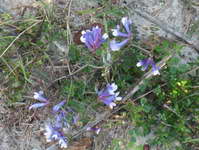 Also close to Savannah is Fort Polaski. This fell to the Union during the Civil War, even though it had walls more than 6 feet thick. Advances in mortars, "rifled barrels" made forts obsolete.