November 30 to December 2
This web presentation of our Tanzania trip has been organized according to places where we stayed. This section includes photos taken when we were using Mama Wilson's as a base of operations, plus some examples of what we saw while traveling to our next base: Maramboi Tented Camp.

Mama Wilson's Lodge is of course named after "Mama Wilson". But Mama Wilson is surprisingly named after her first born son, Wilson. The Tanzania tradition is that both parents are called after their first born, whether that first born be a male or female. Mama Wilson's husband is known as Baba Wilson, which in English would be Papa Wilson. Children are a very important part of this culture. If an adult doesn't marry and have children, their social standing suffers immensely.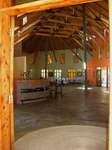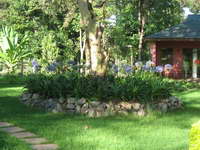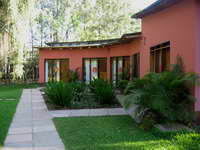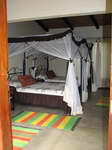 This lodge is located in Arusha. The westerner's first impression when arriving at Arusha from the nearby Kilimanjaro airport is one of poverty. But it soon becomes obvious that Arusha is vibrant and a growing and modernizing community.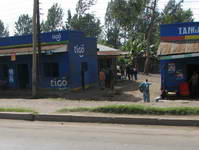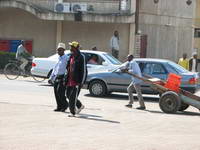 The visit to Mama Anna's was one of the cultural activites provided by OATs. It helped us learn how a women's cooperative is offering their members a way to achieve some financial independence. The cooperative has been so successful that it is also helping to provide new schools.

Mama Anna is an unforgetable entrepreneur, She got her start from Heffer International which gave her a cow. She formed a women's cooperative that bred more cows, and passed some on as part of the Heffer International agreement. As their herd increased they learned how to make cheese and even spread out to coffee and honey production.
Photos 1-3: Mama Anna. Photos 4,5: grinding coffee and corn. Photo 6: going to the next demo.
Photo 7: beehive made from hollowed-out log. Photos 8-10: our group enjoying coffee and cheese.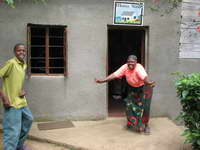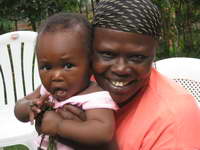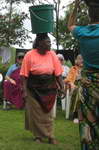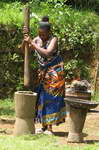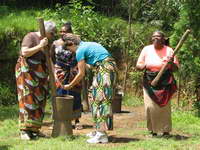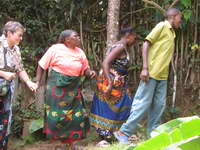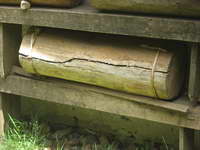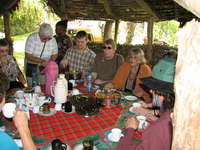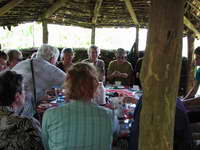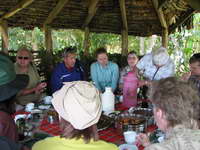 During this short visit to a potter we learned how he has improvised to build his own kiln, created a potter's wheel, and gradually developed his business. He was unique in that he's doing what would be considered 'women's work' and learned it from women.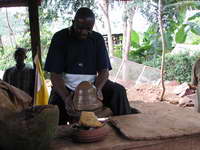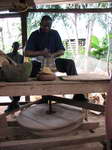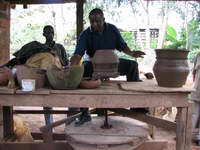 We visited the African Cultural Center on the outskirts os Arusha. This is predominantly a commercial enterprise, but it does provide a good opportunity to buy authentic African memorabilia at reasonable pricesand see carvings from all over Africa.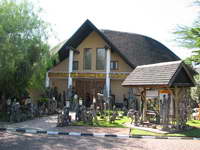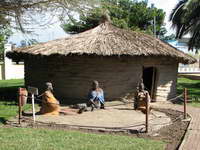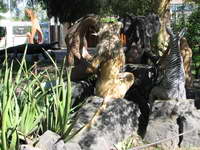 Some views as we traveled to
Maramboi Tented Camp
.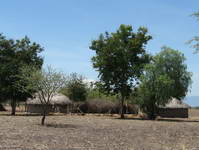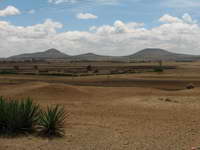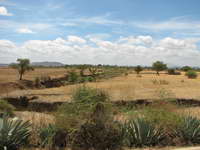 We returned to Mama Wilson's Lodge on December 11 for lunch and relaxation in a day room before leaving for the Kilamanjaro Airport at 5 PM.