OUR LIFE IN NORTH CAROLINA
CALABASH
We love Calabash for the seafood right off the ships and its picturesque Calabash River.
1, 2) Captain Nance from Pier 3) View from Captain Nance 4) Wetalands from restaurant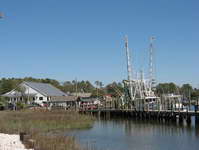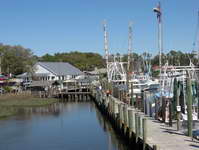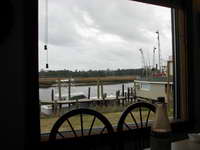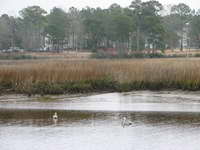 2) 2006 Rosie, Sandy, Phil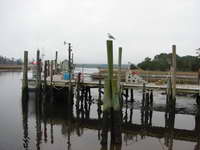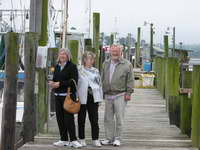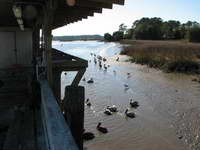 Dolphin cruises originate from Calabash.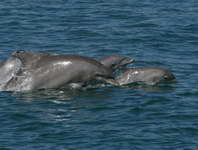 The Hurricane Fleet owns the tour boat plus the shrimp boat, so they get real close when the shrimp is hauled.
After it is hauled, the shrimp boat crew tosses some large sea life to the dolphin cruise, and also passes a trash bag of smaller sea treasures.