We drove almost the length of Puerto Rico to reach its 2nd largest city Ponce. The Belgica Hotel was more than a hundred years old, well maintained, friendly staff, great location, good price. What not to like?!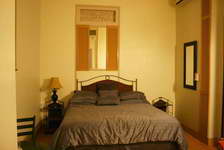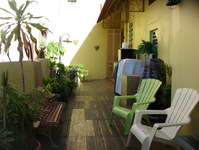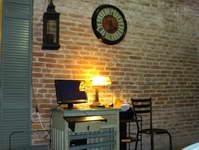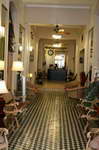 We really enjoyed Ponce. The streets were very clean, a small but nice park, interesting buildings and shops.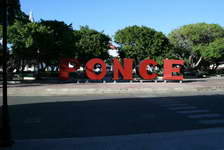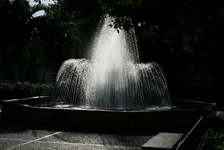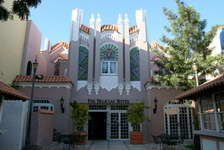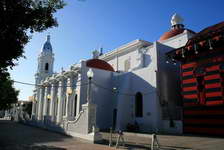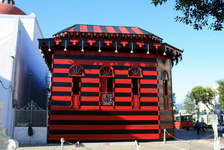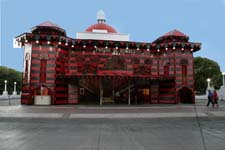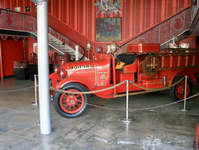 We spent 2 nights in Ponce. We walked the city in the evening and during the day we drove searching for beaches and birds. There are very few beaches on the Island of Puerto Rico because of a rocky coast! Vieques made up for this lack.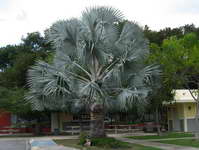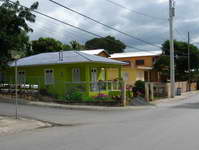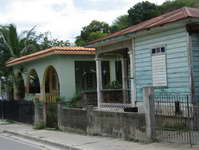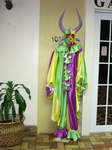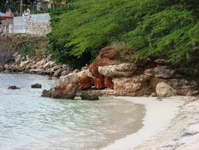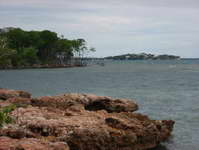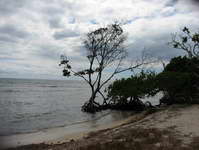 There are not as many birds as we anticipated on Puerto Rico. The best spot we found was found by luck when were were seaching for beaches. Dick got pictures of 3 different humming birds here!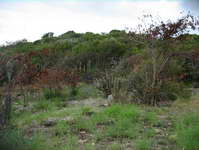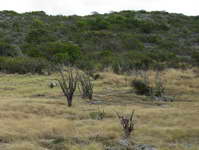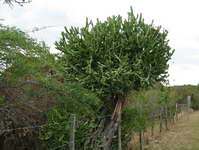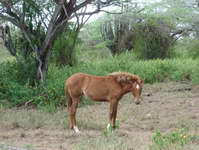 This was the best beach we found on Puerto Rico. It didn't compare with what was on Vieques, but Sandy had fun beach combing and a spotted sandpiper kept Dick happy.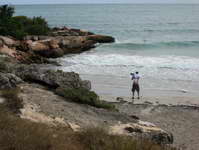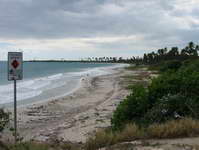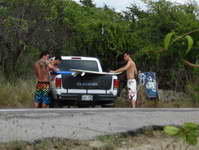 Almost all houses on Puerto Rico had iron grill work on the windows for security reasons. Some of the window protection was just utilitarian, but others were tasteful. Dogs roamed freely, but were not a nuisance.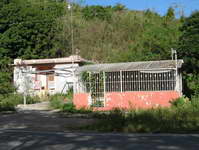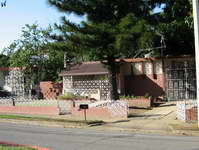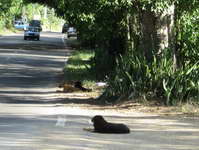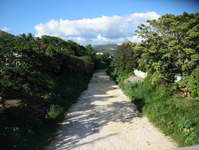 During our travels in southwest Puerto Rico, we came across:
1) colorful city on a hill 2) large banana plantation 3) abandoned sugar mill 4) small amusement park.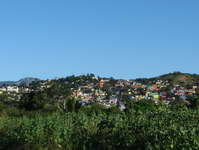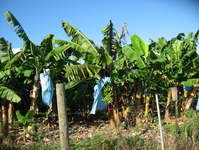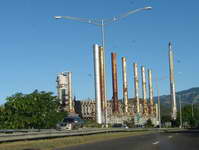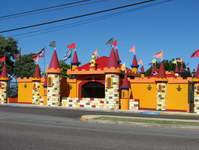 Mayaquez Zoo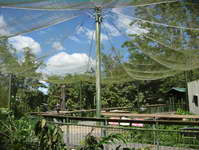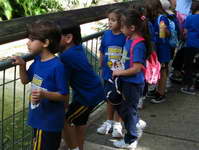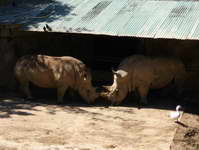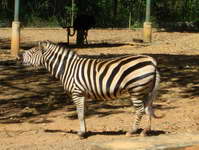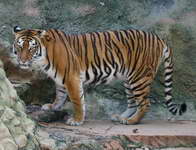 El Pedregal lodging in Aguadilla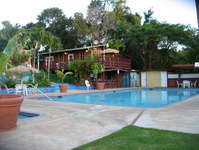 Cueva del Viento - we hiked here to an observation tower and then continued for what seemed a couple of miles to a cave. Dick didn't want to challenge his knees anymore and was disappointed to learn he stopped 10 minutes too soon.