Ceiba Country Inn is in the rain forest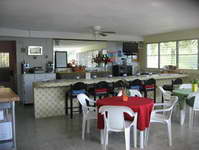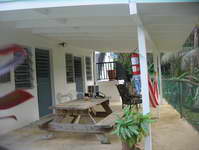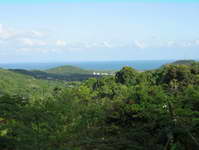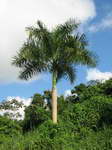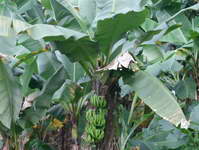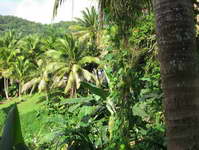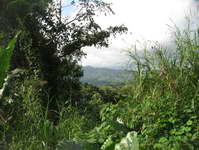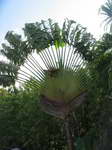 Fajardo was important to us because that is where we got the ferry to Vieques Island.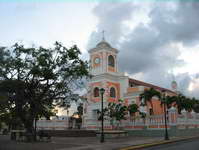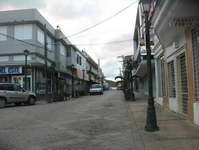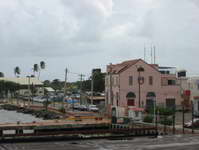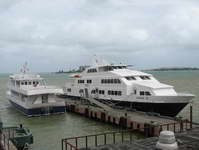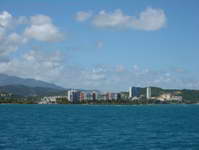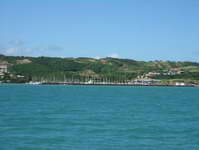 Vieques Island
We docked in Isabel Segundo and took a taxi to the far side of the island to the town of Esperanza.

The Trade Winds hotels and restaurant.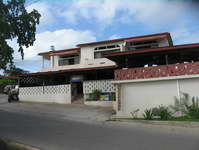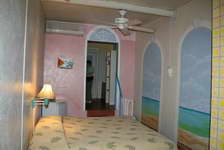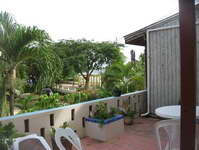 Trade Winds has a great location - on the main street that is adjacent to the ocean.
During our first night there was a cruise ship achored off shore.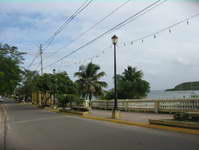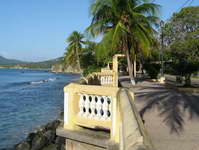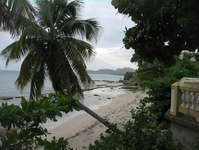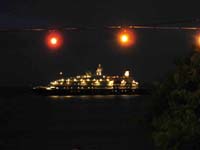 1 - 3) Belly Buttons was a favorite place to eat.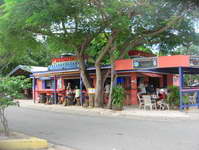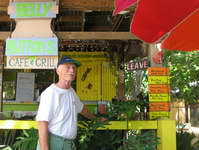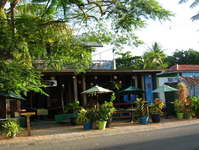 Within easy walking distance from Trade Winds were gorgeous beaches that were relatively pristine.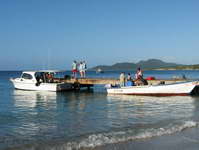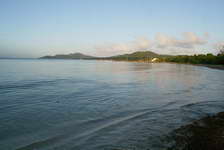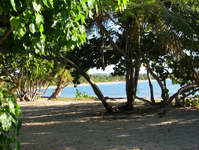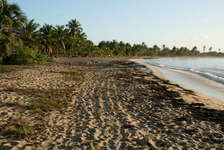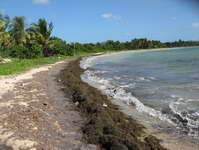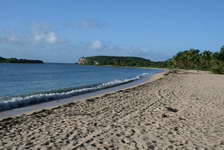 1, 2, 3) Wild horses 4) Old sugar mill train.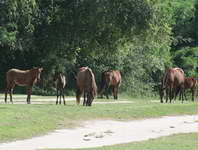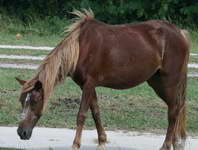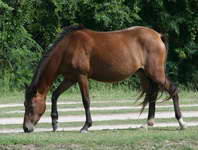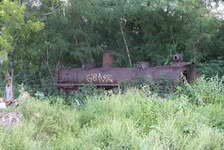 We taxied back to the other main town on the island - Isabel Segundo. A 15 minute taxi ride for $10 ! Then the 1 hour, $1 ferry back to Fajardo.