MAUI
For our 2009 Hawaii vacation, we first stayed on Maui for 5 days. We were at the
What a Wonderful World B&B
and thoroughly enjoyed the B&B. Hostess Eva was great as were the breakfasts. It is located on the south-central part of the island.
3) The day before leaving for the vacation, Dick had a close encounter with a tree stump and as a result had double vision for a couple of days.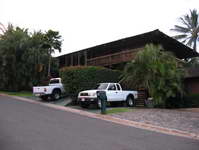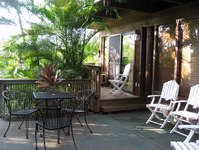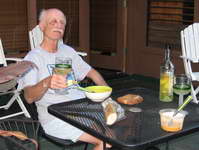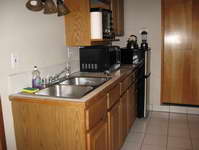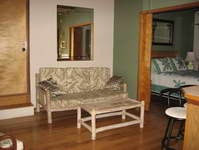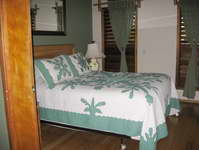 Scenes near the B&B.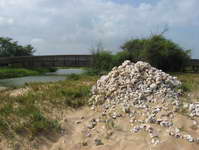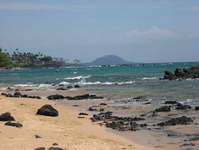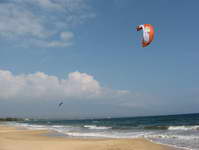 We dedicated one day to driving to
Hana
, which is on the northeast end of Maui. We got off to a late start because a bolt was embedded in one of the car's tire. It didn't lose any air, but it had to be fixed before the drive to Hana since there are hours without a gas station. The tire was fixed by getting a different rental car!
In the case of Hana, it is the journey that is important - not Hana itself. The drive was so twisty and turny that Dick thought he was a race driver, but fortunately one that went at relatively slow speeds. Oops - we forgot to take pictures of the curvy road.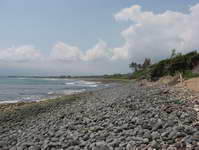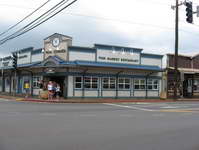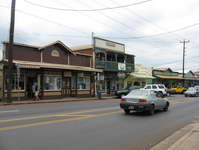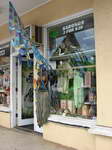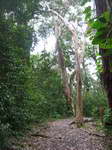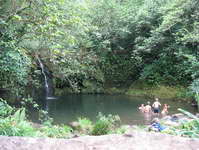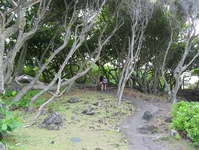 Waianapanapa State Park
was our favorite stop along the way to Hana.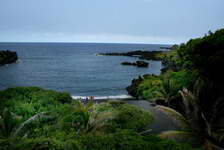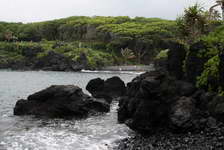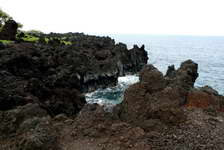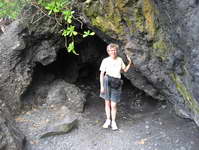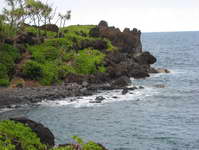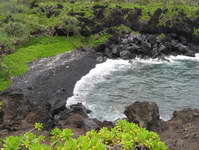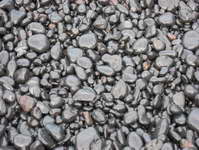 Some scenes near Hana.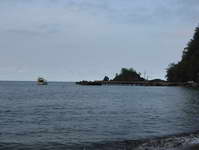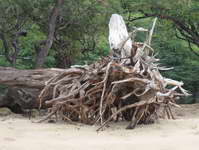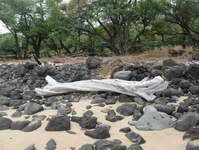 We spent a day exploring the northeast coast of Maui.
Lahina
, originally a whaling port, is now Maui's bggest tourist trap. We we content to visit what may be world's largest banyan tree, take some pictures of the town throught the car window, and then escape to quieter places.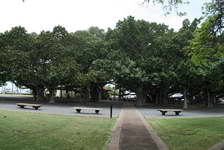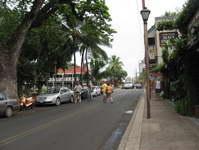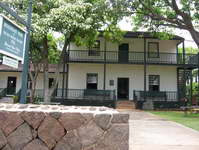 We has lunch at
Napali
- a really nice beach and a great setting for eating.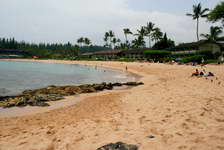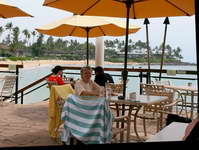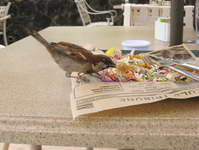 Our final day on Maui was dedicated to Haleakala. We saw some silversword plants, but not that were in bloom. The weather was threatening, but it improved the hgiher we drove.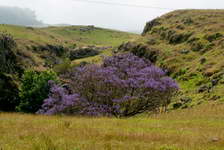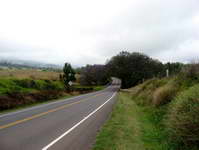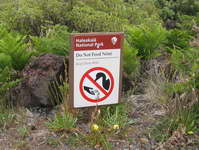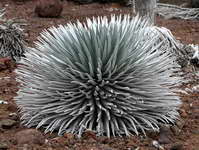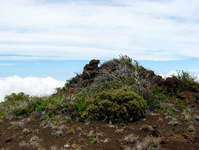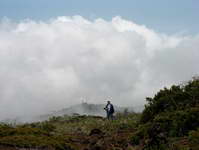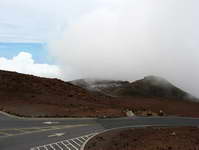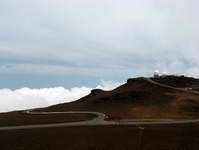 s