Until 2011, the beach was accessed via a 1-way pontoon bridge that gave the island its own special character.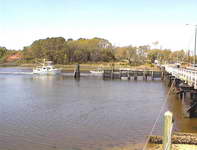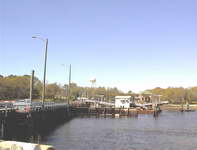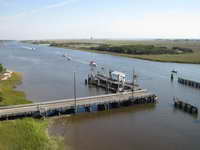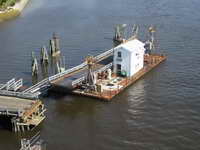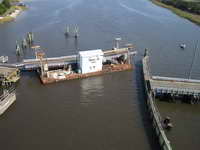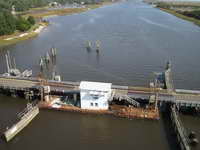 On November 1, 2010 there was a "bridge walk" that celebrated the bridge's construction, soon to be opened for traffic.I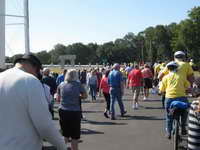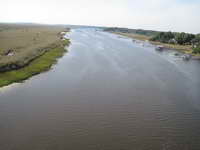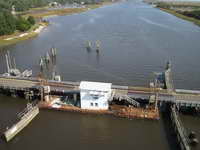 As you approach the island there is a fantastic marsh which is home to many bird species.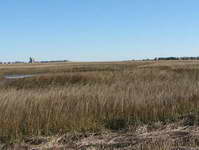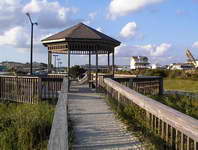 The houses at Sunset Beach are set far back from the beach which is good for storm protection and aesthetics.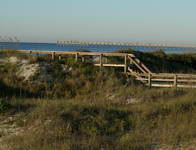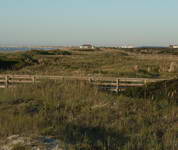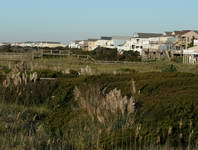 Close to the gazebo there is a pier for fishing. Sometimes there is a beach artist.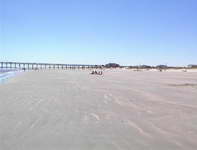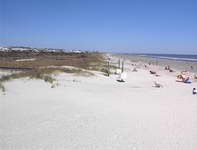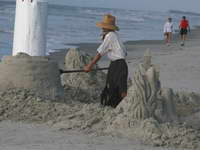 Proceeding northeast along the beach, then turning corner to intracoastal waterway.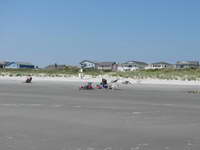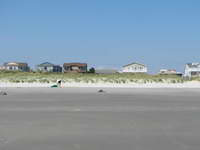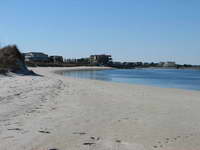 There is marsh at the west end of Main Street and a long boardwalk for beach access.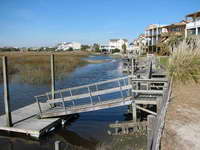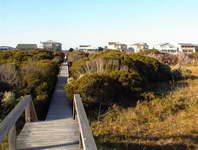 Heading south west brings you to Bird Island. Bird Island is no longer a separate island. Nature has seen fit to connect it to Sunset Beach island. Or was it the construction of the jetty at the end of Bird Island that altered ocean currents? It is a North Carolina nature preserve and thus protected from housing or any permanent structures.

Frank Nesmith originated the "Kindred Spriits" mailbox filled with journals so visitors can record their thoughts for others. At the far end of Bird Island a shipwreck sometimes makes itself visable at low tide. Look for the signs near the end of Bird Island that describe the preserve's restrictions. These signs are placed at the South Carolina border!
The east end of Sunset Beach is protected because it is a nesting area for shorebirds. There is still sufficient unprotected area along the shore for walkers to enjoy a hike.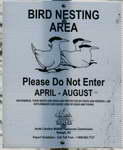 This picture of an unusual golf hazard was taken at a Sea Trail golf course in the town of Sunset Beach.