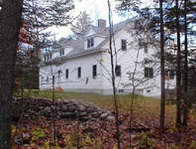 Dick and Sandy live in the section of Sandwich, New Hampshire that is called North Sandwich. North Sandwich has its own little post office co-located with its one small store. The eastern boundary of our property is the Sandwich / Tamworth town line. This scenic area, at the beginning of the White Mountains, has attracted tourists and hikers for more than a humdred years. The general area is known as Wonalancet.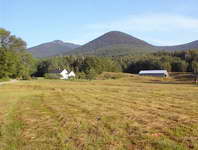 Wonalancet has no clearly defined boundaries, because it is not an incorporated town. It is instead a community of people who are proud to consider themselves part of Wonalancet. Sandy and I include ourselves in that community. The community is united by the heritage of the early settlers who founded the community, our love of the mountains in this area, the Wonalancet Out Door Club which maintains hiking trails in this part of the White Mountains of New Hampshire, and the Wonalancet Preservation Association which helps maintain the rural setting.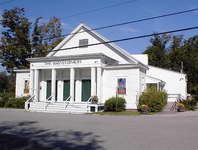 Much of Wonalancet is in the town of Tamworth. Tamworth is well known to the hiking population because of Mt. Chocorua, and to theater goers for the Barnstormers. And it has many more attributes to attract vistors and provide a quality of life to residents.