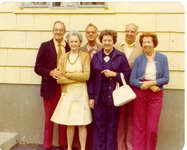 Everett, Almon, Leon, Jessie, Ora, & Esther. More group photos.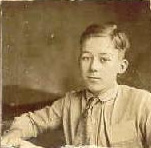 Everett Percy Daniels
was born June 28, 1906 and died TBD. He married Marion Clark who was born July 9, 1905 and died TBD. They had no children.

Jessie Isabel Daniels
was born November 14, 1907 and died May 30, 1988. She married Leo H. Maynard who was born October 10, 1904 and died February 27, 1979. Their children were
Richard H. Maynard
,
Robert L. Maynard
,
Anne E. Bowman
, and
Peter E. Maynard
.

Almon Meikle Daniels
was born February 2, 1910 and died August 22, 1992. He married
Eleanor E. Ward
who was born February 5, 1913 and died February 5, 2004. Their children were
David A. Daniels
and
Richard W. Daniels
.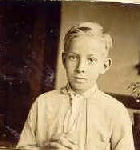 Leon Herbert Daniels
was born March 16, 1912 and died August 28, 1979. He married Bernice Levy. Their children were Patricia L. Fijalkowski and William R. Daniels.

Ora Elizabeth Daniels
was born February 13, 1914 and died October 2, 1986. She married Arthur H. Maclaren who was born June 19, 1907. Their child was Nancy Stubbs.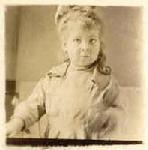 Esther Mary Daniels
was born May 11, 1918 and is still with us. She married Nelson R. Andrews who was born October 27, 1906 and died August 27, 1970. She later married Stanley Ziemba who was born January 23, 1915. Esther had no children.
William P. Daniels had a first marriage prior to his marriage with Mary Meikle. By this marriage he had a son Carlton (1896 - 1923), who was thus Dick's "half" uncle. Carlton's wife was Alberta Daniels. They had a daughter Elaine Daniels (1921).